Mothers Day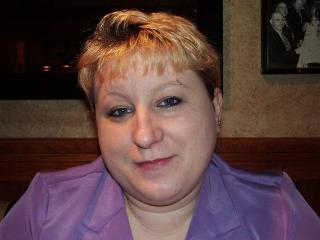 I took Cara and Seth shopping yesterday for presents for Mothers Day and Barbara's birthday. With two weeks until her birthday I'm taking a risk that the kids (especially Cara) will stay quiet.
For Mothers Day the kids bought Barbara chocolates.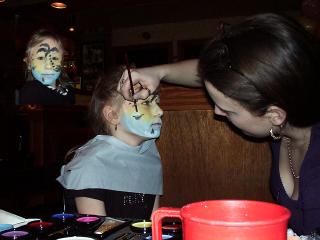 We went out for a meal on Mothers Day and the resteraunt had a couple of staff entertaining children. Cara had her face painted and then made a card for her mum.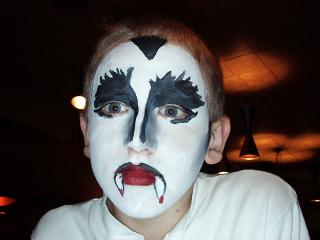 Seth hasn't been feeling too well recently, he won't come out during the day, he hasn't looked at himself in a mirror and has developed an allergy to garlic bread and steak.