Wild Visitor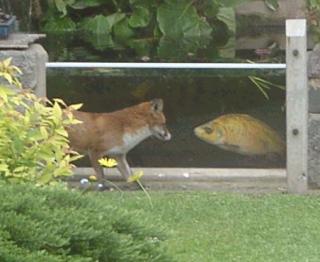 My parents live close to a high street. In town the foxes aren't seen as too much of a pest since they help keep down the rodent population and clear up the Big Macs and Tower Burgers which people dump out of their cars when they've had enough.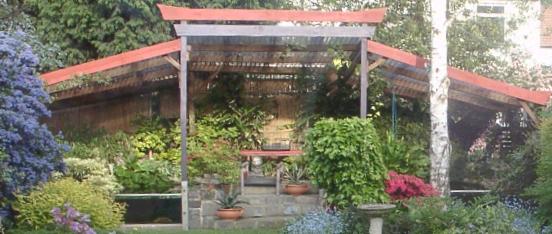 This picture shows the full width of the garden with the roof over the pond at the bottom. There are actually two ponds joined by a narrow section in the middle. Water is pumped from the right pond to a waterfall in the left to keep the water fresh for the fish. There is a window on each side of the pond, not sure if it is to let us see in or for the fish to see out?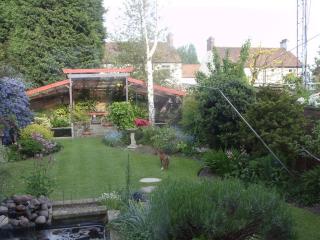 The fox came back to the garden one week later to have a nose around.
This picture shows a corner of the pond at the top of the garden. This pond is normally home to the smaller fish.