Little Shop Of Horrors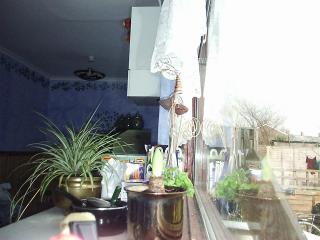 For Christmas my parents bought Barbara an Amaryllis plant. We've put it in the kitchen window and it gets watered every other day. Barbara claims that she doesn't talk to it but I'm sure she does.
As a new project I have set up the digital camera to take a picture every hour of the plant. So far, over the past two days I have taken 73 pictures. Tonight I downloaded the pictures on to the computer and made up a short movie of the combination of the pictures. Although only short the movie shows the Amaryllis growing an the Basil in the pot beside it. I'm going to keep taking pictures, uploading them every couple of days until the plant flowers.
To see a low quality Real Video version of the animation so far follow
this link.