Pic' of the day 30th August 2000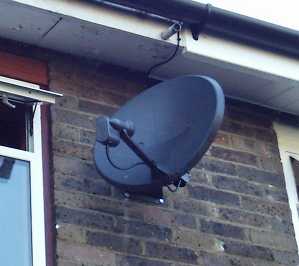 Having waited for over two years for my local cable company to switch to digital I have finally given up and subscribed to Sky Digital. The Sky Install Engineer was kind enough to route the cable over the roof of the house so that the cable to the dish would not show around the edge of the ceiling in the kitchen.
We now have more than twice as many channels as we had with cable, all of digital quality and above all every channel is the same volume.
So many channels, so why am I on the Internet ? Cara is watching FOX KIDS and there's only so many cartoons that an adult can take....